INDEPENDENT BUT NOT ALONE
Today, Integrated Financial Group is one of the largest independent financial planning consortiums in Atlanta, with over $2.7 billion in brokerage and advisory assets through LPL Financial and over $2.3 billion in assets under management through its separate registered investment advisor, IFG Advisory, LLC as of 1/7/2021. Overall, IFG's advisors serve a combined total of over $5 billion assets. With over 90 Consortium Members owning firms across 10 states, we form a diverse, experienced, and qualified group of professionals. Each advisor member in the consortium independently owns their financial practice, and everyone has their own style and special area of planning expertise. IFG has been one of *Atlanta's Top 25 Financial Planning and Advisory Firms since 2004 and an **Atlanta Journal-Constitution Top Small Workplace since 2015.
Learn more about Integrated Financial Group at here.
*Based on assets under advisement, Atlanta Business Chronicle.
**IFG was recognized as a Top Workplace based solely on surveys about the workplace completed by their employees.
CONTACT
Integrated Wealth Strategies
Office: 770-353-6303
Fax: 770-353-6338
200 Ashford Center North
Suite 400
Atlanta, GA 30338
RichLombardi@WealthStrat.com
SERVING CLIENTS ACROSS THE COUNTRY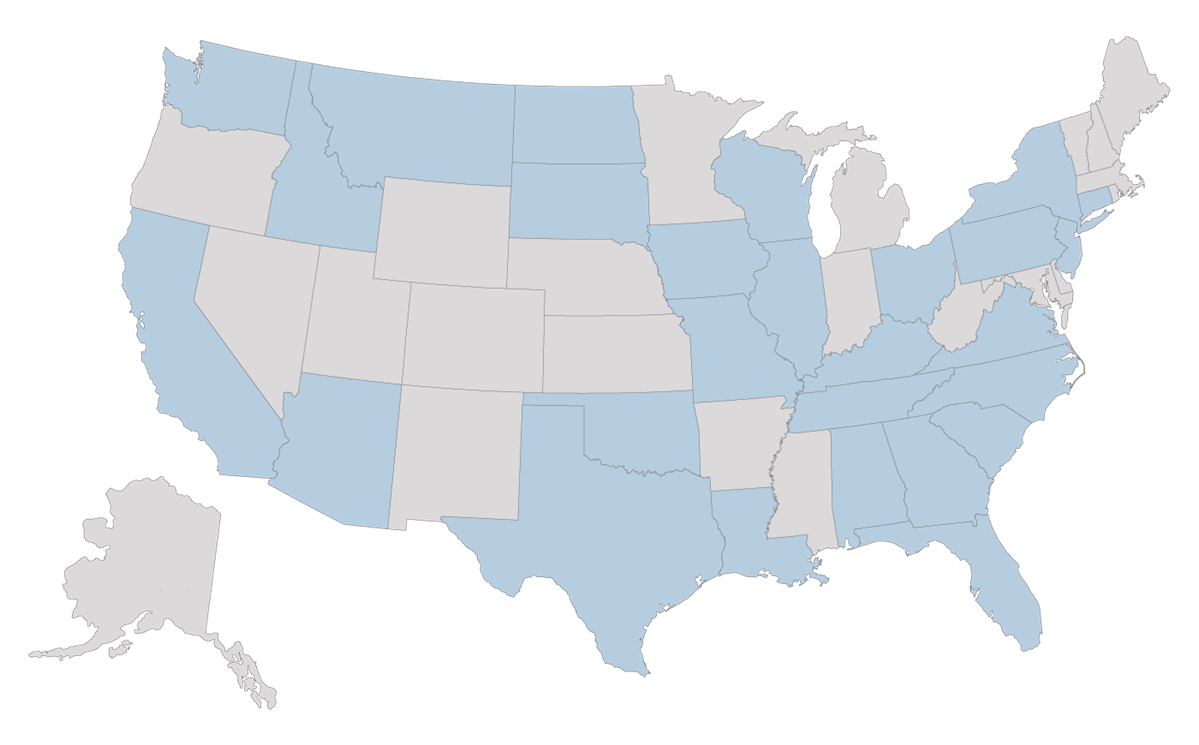 Securities and advisory services offered through LPL Financial, a registered investment advisor. Member FINRA/SIPC.
The LPL Financial registered representative associated with this page may only discuss and/or transact business with residents of the following states: Alabama, Arizona, California, Colorado, Connecticut, Florida, Georgia, Idaho, Illinois, Kentucky, Louisiana, Montana, New Jersey, New York, North Carolina, North Dakota, Ohio, Oklahoma, Pennsylvania, South Carolina, South Dakota, Tennessee, Texas, Virginia, Washington, and Wisconsin.